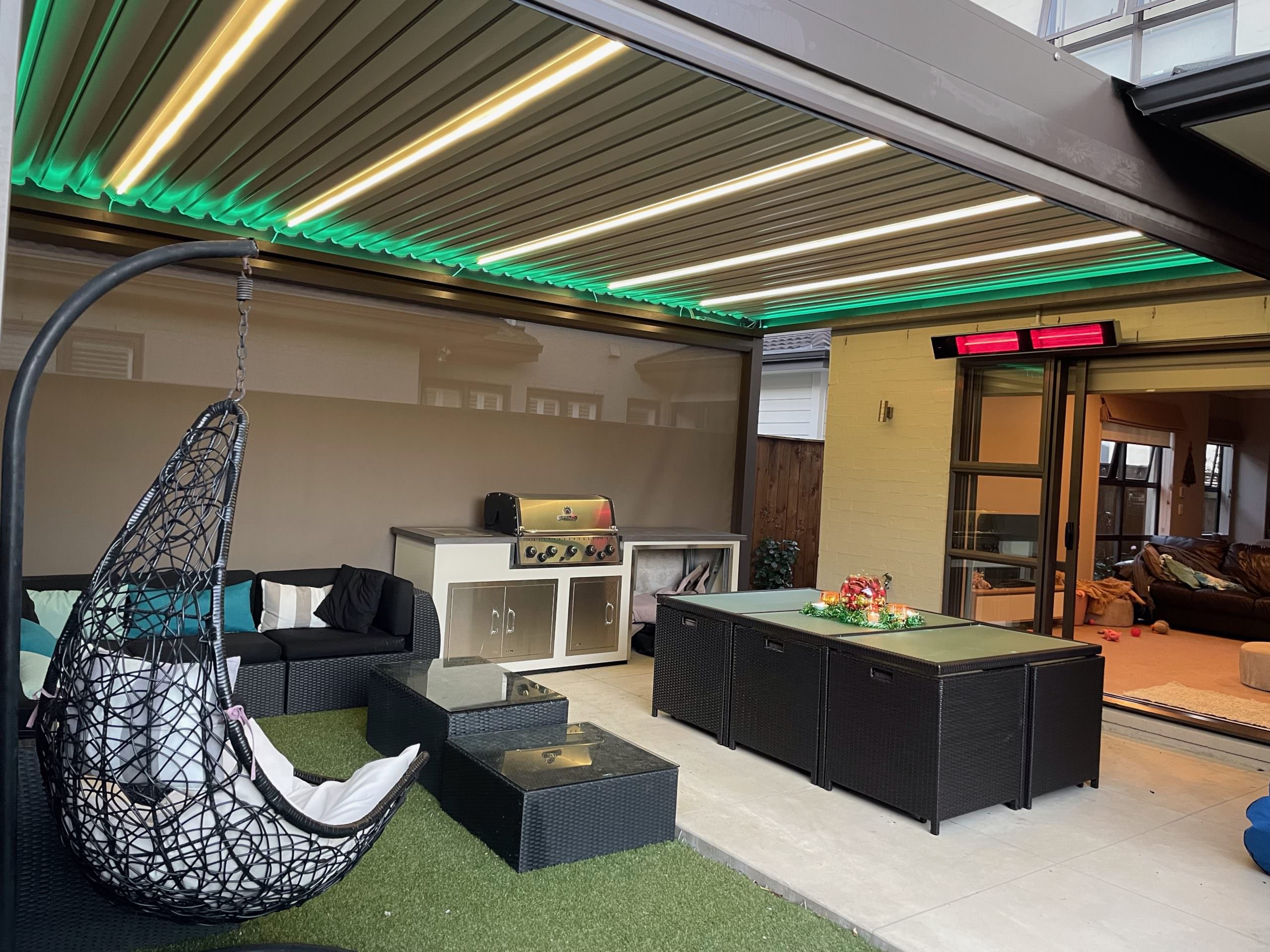 What is the Best Outdoor Lighting & Heating Solution for You?
Getting the most out of your outdoor space can be difficult for any household, restaurant, or warehouse. One way to transform your space into a place of practicality and joy is by implementing high-quality outdoor heating and lighting solutions. But what solution is best for your needs? We run through the top factors to consider when choosing an outdoor heating or lighting system.
Lighting
Lighting serves multiple functions in an outdoor space. Good lighting not only allows yourself, guests, and employees to see well into the evening and night, but it also serves an aesthetic purpose. Well-placed lighting can transform any outdoor space into a magical environment if done correctly. So, what should you consider for your outdoor lighting?
Practicality, Sizing, & Placement
The size of your outdoor space is a major factor to consider when choosing your lighting system. You will typically need enough light to adequately cover the parts of your space that are used the most. Make sure you invest in a lighting system that has enough power to keep your most important spaces well lit. This is particularly important for a warehouse or factory where good, strong lighting will keep your employees working safely in the evenings and enhance the security of your workplace location.
Aesthetics
While lighting aesthetics may not be a major concern for a factory or warehouse, it is a massive factor for a hospitality or retail business. How you light your space can be the difference between a stale and boring atmosphere and a vibrant and exciting one.
For a relaxed and inviting dining establishment, you may choose muted, warm lighting to help your customers relax all evening. If you are going for an up-tempo, exciting vibe for your bar then you may choose brighter, more dramatic, and dynamic lighting to keep the exciting nights rolling on.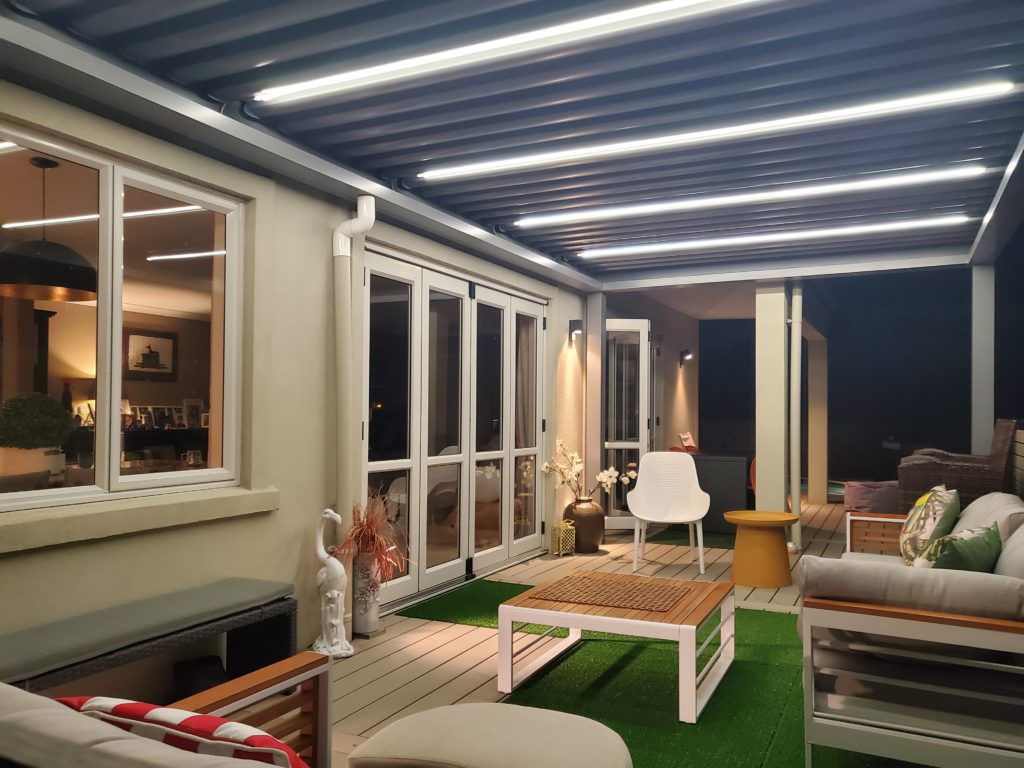 Heating
Controlling the elements of your outdoor space year-round can be difficult without a suitable heating solution. Here are some of the key things to consider when choosing a heating system
Practicality, Sizing, & Placement
Like lighting, heating requires careful placement and design to suit your specific space. If used for your home patio, you may only need a simple heating system placed directly over the dining or lounging area. However, if you host functions or parties regularly then you may want to expand that to other areas of your patio or courtyard. Space Transformers has the perfect solution for this with our modular systems that can be controlled with a remote or smartphone.
Efficiency
Cost-effectiveness can be an issue at the top of business owners' minds when it comes to outdoor heating solutions. At Space Transformers, we use energy-efficient technology by German outdoor heating specialists, BURDA. Implementing sophisticated infrared technology, BURDA's heating solutions in your home or business will give you peace of mind that you won't be left with a massive electricity bill at the end of the month.
Infrared technology works by heating its targets directly in the same way the sun does, without heating the air itself. This combined with a quality ventilation solution will give you full control over your outdoor space's climate, all while being energy friendly to help limit environmental impact.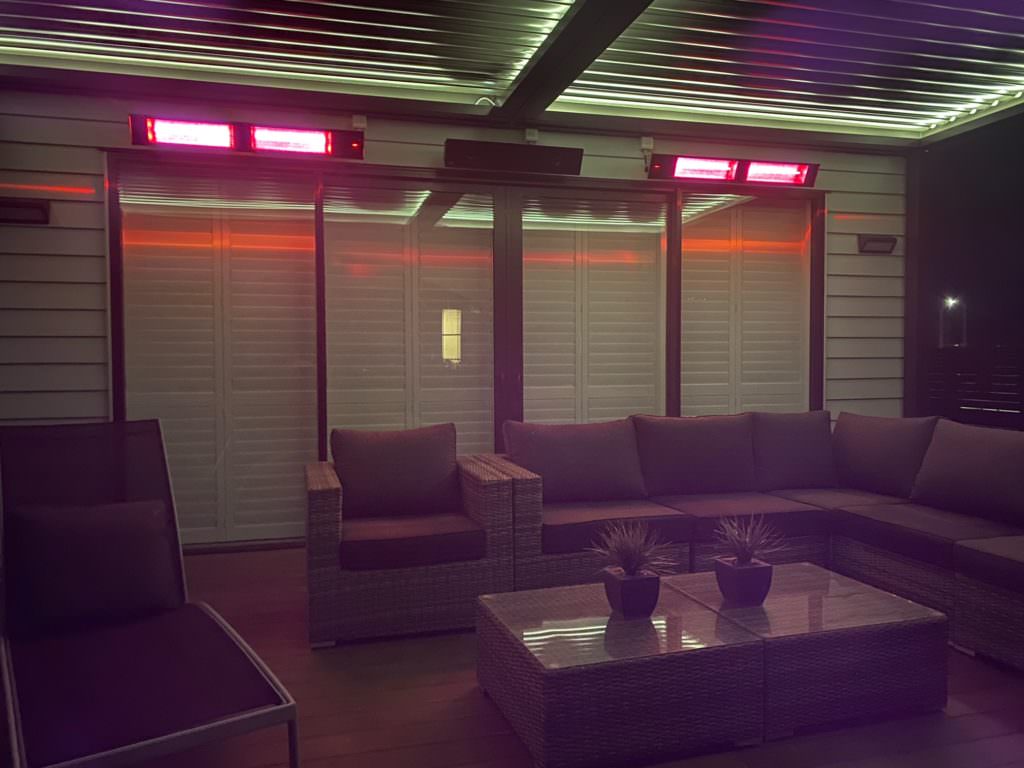 Outdoor Heating and Lighting Solutions with Space Transformers
For all your outdoor heating and lighting needs, Space Transformers has the expertise to make your dream a reality. Contact our friendly team today to discuss how we can transform your outdoor residential or commercial space.