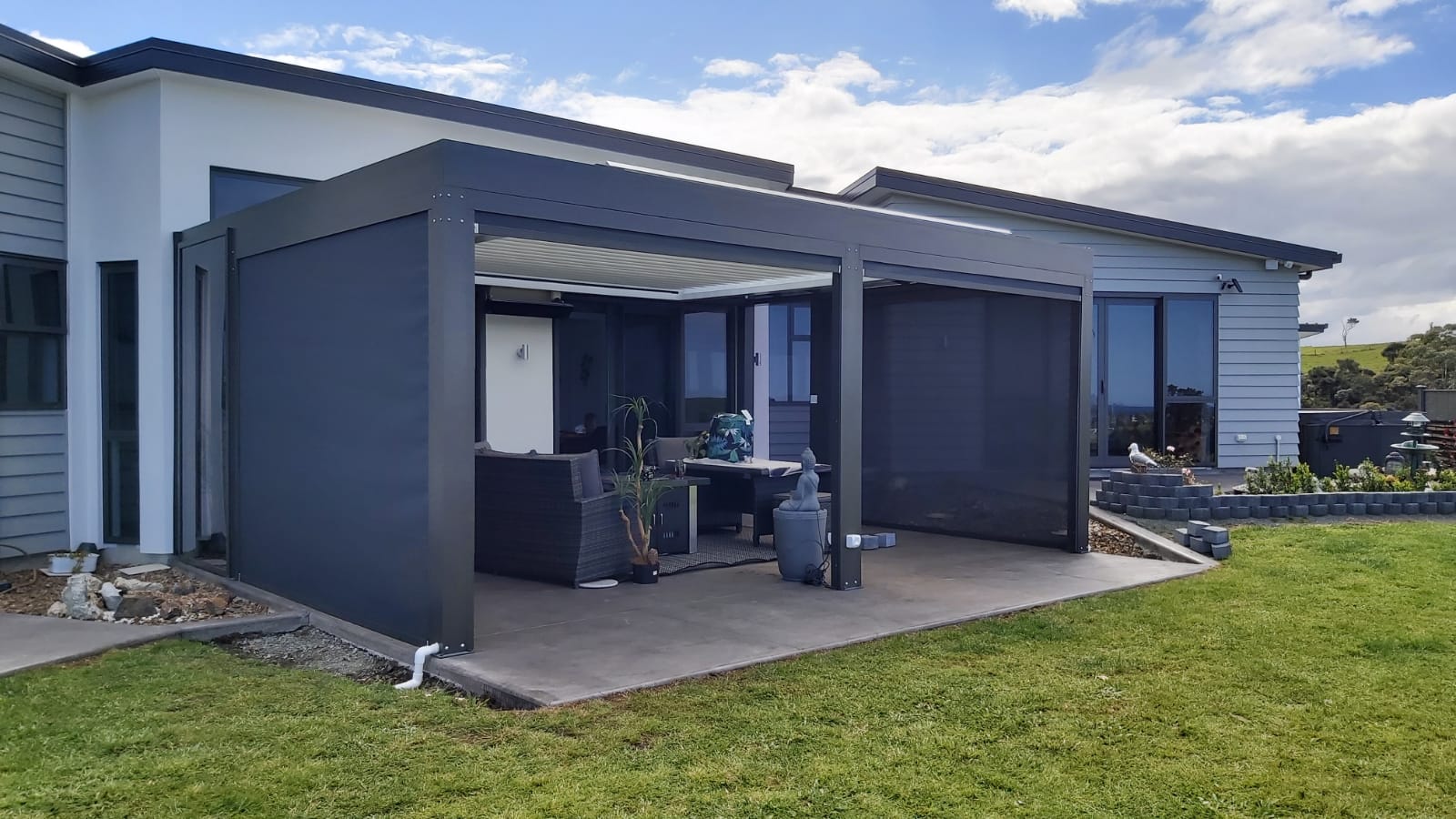 How to Enhance Your Patio for Your Lifestyle
Deciding how to design your patio can be daunting. The features you choose can make all the difference to how the space feels and flows with the rest of your home or property. All these features will have some effect on the aesthetic, practicality, and vibe of your patio in different ways. Today we go through the crucial elements to consider when transforming your home or business's patio into a space that enhances your lifestyle.
Outdoor Roofing
Your choice of outdoor roofing is the base from which all other decisions will flow. The roof will provide protection from the elements like the wind, rain, and the sun, but will also set the tone aesthetically.
There are many different patio and backyard roofing ideas to choose from. A retractable roof can give you the flexibility to open up your space to the sky at the touch of a button. This allows you to thrive in your space no matter the weather and with whatever kind of ambience you wish to evoke.
Alternatively, you could choose a louvre roof that gives you the finer control needed to let just the right amount of light in to suit your needs. You can also get the best of both worlds with a retractable louvre roofing system that gives you all the control you need to make the space feel right to you.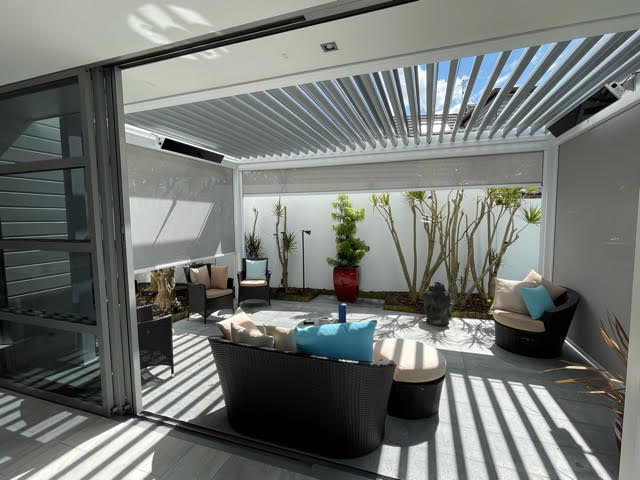 Outdoor Side Covers
Once you have chosen your roof, you can turn to the sides of your patio space. Side coverings not only provide further protection from the elements but also give you more accurate control over the mood and tone you wish to create within your space.
Outdoor blinds and shutters are a great option, providing mood-lifting aesthetics combined with impressive functionality. With these blinds and shutters, you can give yourself shade even when the sun is shining in from an angle. Sliding glass panes as part of a wider outdoor roofing system can also be a game-changer for your patio, giving you the ability to close off an outdoor space entirely, which can be a massive bonus in New Zealand's often unpredictable weather.
Outdoor Heating & Lighting
To truly enhance your lifestyle, invest in an outdoor heating and lighting solution. Outdoor heating and lighting systems have many benefits, allowing you to enjoy the outdoor flow of your patio with all the comforts of an indoor space.
With efficient heating and lighting, you can spend long evenings out on your patio with friends taking in the fresh air while remaining warm and comfortable. The lighting you choose will provide yet another way to adjust the mood and aesthetics of your space to your liking. With the right technology (such as the outdoor systems designed by BURDA), you can have a heating and lighting system that is affordably efficient.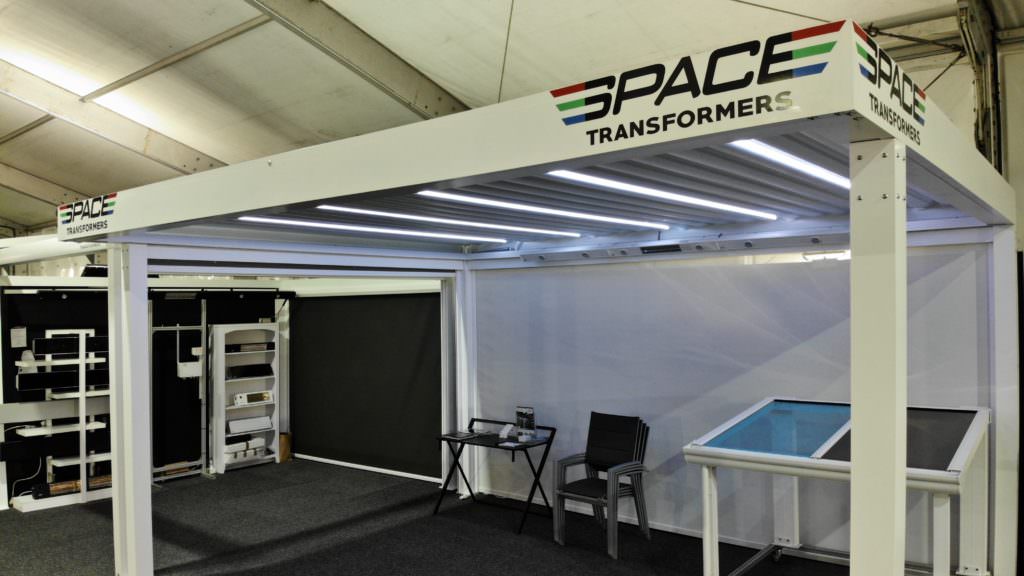 Enhance Your Patio with Space Transformers
Space Transformers are experts in bringing your outdoor space design vision to life. Stocking only the highest quality products, we will see you on your journey to having a truly exceptional outdoor space. Contact our expert team today to find out more.